Why Heads of Flexible Work Are Essential for Thriving in the New Era of Work
4

min read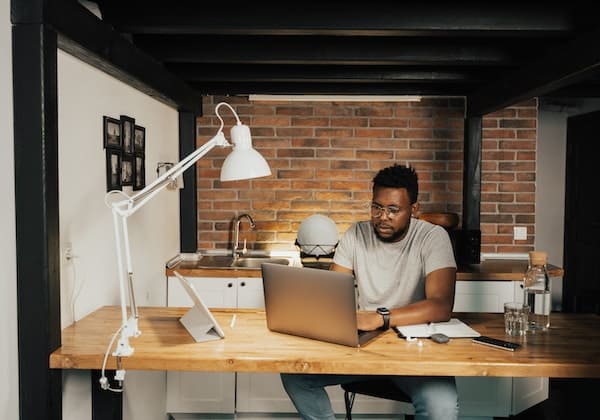 The business world has been transforming, and the rise of hybrid and remote work has created a need for a new type of expert: the heads of flexible work. In some cases they have an official title, but in other cases they don't: due to the fast-moving dynamics of hybrid work, often some leader in an organization ends up with the responsibility for hybrid work policies without such titles. I speak with many such leaders as part of my consulting work with clients on their return to office and hybrid work policies, and I see these new internal leaders as the essential players for companies looking to excel in the ever-evolving landscape of work.
Global Hiring and Employee Satisfaction: The Power of Hybrid and Remote Work
Chase Warrington, Head of Remote at Doist, explains the three biggest benefits of hybrid/remote work for his company. First and foremost, allowing fully remote work facilitates global hiring, which enables them to attract top-tier talent, regardless of geographic location. The company thrives on this approach, boasting an employee satisfaction and retention rate of around 90%. Moreover, remote teams must embrace asynchronous communication, which, according to Warrington, acts as a "supercharger for our productivity." Lastly, he highlights that the flexibility of remote work is a key factor in maintaining high employee satisfaction and retention rates.
Valerie Jackson, Chief Diversity Officer at Zuora, also sees benefits in hybrid/remote work. She emphasizes the importance of building trust, increasing employment opportunities and access to talent, and ensuring business continuity and resilience.
Professor Mark Griffin, Director of the Future of Work Institute at Curtin University, shares his perspective on the benefits of hybrid/remote work as well. He points out that better alignment of work systems with human work-life patterns can improve health and productivity, while the capability for remote operations has the potential to positively disrupt service delivery across various industries, such as health, education, and resources.
Jozef Orgonas, Director, Workplace Experience & Internal Communications at Bloomreach, highlights three major benefits of hybrid/remote work in his company. First, the virtual-first approach of Bloomreach allows them to hire highly capable people from almost anywhere, prioritizing growth mindsets and diverse talent. Second, the flexibility provided by virtual-first work arrangements enables employees to balance their work and personal lives, maximizing their intrinsic motivation. Lastly, Bloomreach is results-driven rather than time-driven, thanks to its size, values, and leadership approach.
Challenges: Balancing the Hybrid and Remote Work Environment
Despite its advantages, hybrid and remote work also present challenges. Warrington believes that hybrid work can sometimes be "the worst of both worlds" if not approached with intentionality. Additionally, he points to documentation and the effective use of synchronous time as areas that need improvement.
Jackson identifies several challenges for Zuora as well, such as breaking free from past office-based routines, rethinking engagement, and fostering a sense of belonging, connection, and fun among remote employees.
Griffin shares his thoughts on the challenges of hybrid/remote work, mentioning that the coordination of people and tasks requires good information about the needs of both and systems that can optimize coordination. He also notes that management and labor are still strongly driven by hours on the job as a key feature of work, and integrating hybrid work in a highly regulated job market with technology not optimal for human/work systems poses difficulties.
Orgonas outlines three significant challenges for Bloomreach: information silos, meeting effectiveness in the virtual world and balancing that with the meaningfulness of in-person meetings, and being able to unplug in a virtual-first environment. He also mentions that refreshing their whole onboarding experience to ensure the same quality of experience for employees onboarded online is a difficult task.
The Role of Internal and External Experts in Tackling Hybrid/Remote Work Challenges
To address these challenges, all four experts stress the importance of leveraging both internal and external resources. Warrington envisions the Head of Remote role evolving to focus on "the optimization of the digital workspace" and less on the transition to remote work.
Jackson sees the role of internal experts as critical elements of the employee experience. At Zuora, they leverage resources like the diversity and inclusion team and the learning and development team to create tools for managers and leaders to thrive in a distributed work environment.
Griffin anticipates that policy change will be the most difficult challenge to address, while technology change will proceed with both positives and negatives for hybrid work. He also expects a gradual shift in understanding the possibilities for hybrid work in the broader population.
Orgonas emphasizes the importance of having an internal full-time employee or even a team to support virtual-first experiences. He sees gaining knowledge from outside experts as invaluable and stresses the need to apply industry practices within the context of the company while learning from internal data.
A Flexible and Connected Future for Hybrid and Remote Work
In envisioning the future of hybrid/remote work, all four experts emphasize flexibility and connectedness. Warrington believes Doist will continue to evolve as a remote-first and asynchronous-first team that embodies the highest level of remote work.
Similarly, Jackson sees the future of work at Zuora as flexible and focused on connecting and engaging employees in new ways. Through their flexible approach, the company ensures they are operating at their best and ready to "catalyze what's next," one of Zuora's core values.
Griffin predicts that Australian universities, which are fairly homogeneous, will also see an evolution in hybrid/remote work as technology advances and understanding of its possibilities grows.
Orgonas shares Bloomreach's commitment to virtual-first work, as it has proven beneficial for both the company and its employees. He sees deepening human connections, fostering team cohesion, collaboration, and culture alignment as essential, and believes that they will continue to learn how to make those connections thrive in the virtual environment.
The Bottom Line: The Importance of Heads of Flexible Work
As companies continue to navigate the ever-changing world of hybrid and remote work, the role of Heads of Flexible Work becomes increasingly crucial. These experts are essential in ensuring that companies can effectively balance the benefits and challenges of hybrid/remote work while fostering a supportive and productive environment for their employees.
As Jackson so aptly puts it, "It's less about where we work, and more about how." And with the help of Heads of Flexible Work, companies can excel in this new era of work, attracting the best talent and ensuring their employees thrive in a flexible, connected future.
Key Take-Away
Heads of Flexible Work play a vital role in helping companies excel in the new era of hybrid and remote work, balancing its benefits and challenges while fostering a supportive and productive environment. Click To Tweet
Image credit: Tima Miroshnichenko/Pexels
---
Dr. Gleb Tsipursky was lauded as "Office Whisperer" and "Hybrid Expert" by The New York Times for helping leaders use hybrid work to improve retention and productivity while cutting costs. He serves as the CEO of the boutique future-of-work consultancy Disaster Avoidance Experts. Dr. Gleb wrote the first book on returning to the office and leading hybrid teams after the pandemic, his best-seller Returning to the Office and Leading Hybrid and Remote Teams: A Manual on Benchmarking to Best Practices for Competitive Advantage (Intentional Insights, 2021). He authored seven books in total, and is best know for his global bestseller, Never Go With Your Gut: How Pioneering Leaders Make the Best Decisions and Avoid Business Disasters (Career Press, 2019). His cutting-edge thought leadership was featured in over 650 articles and 550 interviews in Harvard Business Review, Forbes, Inc. Magazine, USA Today, CBS News, Fox News, Time, Business Insider, Fortune, and elsewhere. His writing was translated into Chinese, Korean, German, Russian, Polish, Spanish, French, and other languages. His expertise comes from over 20 years of consulting, coaching, and speaking and training for Fortune 500 companies from Aflac to Xerox. It also comes from over 15 years in academia as a behavioral scientist, with 8 years as a lecturer at UNC-Chapel Hill and 7 years as a professor at Ohio State. A proud Ukrainian American, Dr. Gleb lives in Columbus, Ohio. In his free time, he makes sure to spend abundant quality time with his wife to avoid his personal life turning into a disaster. Contact him at Gleb[at]DisasterAvoidanceExperts[dot]com, follow him on LinkedIn @dr-gleb-tsipursky, Twitter @gleb_tsipursky, Instagram @dr_gleb_tsipursky, Facebook @DrGlebTsipursky, Medium @dr_gleb_tsipursky, YouTube, and RSS, and get a free copy of the Assessment on Dangerous Judgment Errors in the Workplace by signing up for the free Wise Decision Maker Course at https://disasteravoidanceexperts.com/newsletter/.