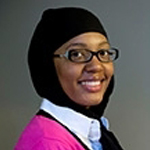 "We've had the great pleasure of working with Gleb. He's been wonderful to work with, easy to communicate with. He helped us to work within our budgetary limitations and was very effective in his presentation. Gleb is very relatable. He communicated in a very clear and easy to understand way, very clear key takeaways that people could utilize in their personal life and as well as the campuses that they are supporting."
- meeting planner Zenobia Hargust, the Director of Equal Opportunity and Engagement at Swarthmore College
(call her at 610-328-8398 for more information)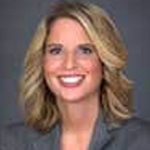 "Gleb worked with us collaboratively during the whole process before the day of the event to get feedback on what's important in HR and on all areas of success and pitfalls. He presented what was important to the audience, making the event great. The presentation that he gave had a great impact on the audience because it brought real experiences to their mind, giving them takeaways that they can go back and implement back in their everyday lives in HR."
- meeting planner Robyn Salvo, Director of Human Resources at Monmouth University
(call her at 732.263.5228 for more information)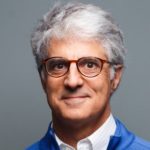 "As a meeting planner, I can attest that Gleb is great to work with: he communicates clearly and thoroughly, provides all the relevant materials such as bio and handouts in a timely manner, arrives early to set up and greet attendees to make them comfortable, and in general does everything that you would want a speaker to do."
- meeting planner Artie Isaac, Vistage Chair for Central Ohio
(call him at 614-395-3965 for more information)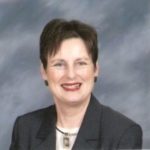 Gleb "is a snap to work with, has very interesting scientific information, and is a delightful presenter. I highly recommend him!"
- meeting planner Eleanor Meekins, HR professional and Executive Recruiter
(call her at 614-846-1472 for more information)
As a meeting planner, you are putting in so much work to make your event an outstanding success. It's a relief to work with a speaker who is fully committed to ensuring that your event shines and makes your job pleasant and easy.
Gleb has organized a number of events himself, so he is well aware of the effort it takes to run an event and how he as a speaker can help facilitate your success. In fact, he regularly presents to meeting planners on avoiding disasters in meeting planning and was even interviewed on a meeting planners' podcast about this topic. If you want to tap his expertise in this area, he would be happy to help with a speaking or consulting engagement. Gleb offers substantial discounts on his regular speaking fee for the honor of appearing in front of an audience of meeting planners.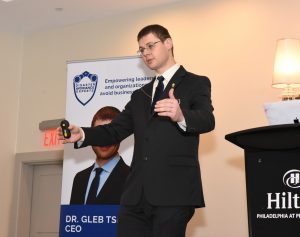 Worried about getting a speaker who gives the same presentation to everyone? Worry no more! Gleb is a dedicated professional who tailors every presentation to each audience's needs. After all, Gleb is truly passionate about his content and wants to make sure audiences gain real value from his program. He does all he can to make sure that your audience leaves wowed and inspired by strategies on avoiding business disaster through science-based decision-making and aligning employee incentives with organizational priorities through emotional and social intelligence.
As an adult learning expert, he knows that for audiences to get value and retain the information, it is vital to connect his expertise to the actual problems, needs, and context of
his audience. Gleb learns their problems and provides real solutions through combining his consulting and coaching experience with cutting-edge behavioral science research. He works with you to acquire all the relevant information about your audience both via a pre-event questionnaire and interviews with stakeholders to make sure you get the outcome you want from his program. He is respectful of your audience and does not sell from the stage, though if you would like he can arrange to have some of his materials delivered to your audience either before or after his program at a highly discounted fee.
While Gleb has over two decades of experience in speaking, he is committed to being on the cutting edge of technology, and is happy to present virtually as well as in-person. He is also very comfortable with recent advances in conference planning and audience engagement technology, and is an affiliate partner of Event Interface: ask him about this opportunity.
It is Gleb's privilege and honor to work with you on creating the best experience possible for your audience.
To explore working with Gleb, call 614-407-4016 or contact him online.