"Gleb has come on as a consultant and has been really helpful in terms of putting us much more in a leadership position in terms of figuring out how to do hybrid work. We changed our policies, we are much more flexible about who can work at home and allowing people to work from home whenever it makes sense with respect to their supervisor. ... He's been incredibly helpful in terms of really transitioning us to lead in how we manage hybrid work at the institute."
---
Dr. Craig Knoblock, Keston Executive Director of the Information Sciences Institute at University of Southern California
"Dr. Gleb's presentation at our virtual webinar was powerful! He was prepared, passionate, and engaged our audience. He was happy to go through our logistics and prep sessions to make sure that everyone was comfortable. If you want a true professional I would strongly recommend Dr. Gleb for your future engagements."
---
Jherica Rhodes, Coordinator of Learning Programs, Meeting Professionals International
"I really like your coaching style. You ask meaningful questions without 'leading the witness.' It's a great fit for executives."
---
Cheryl Smith, Global Director of Talent Management, Organizational Capabilities, and Diversity at Xerox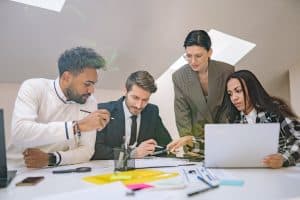 To achieve the promise of remote and hybrid diversity, equity, and inclusion, leaders need to address microaggressions in communication and the lack of sponsorship for minorities through training and mentoring programs.
Read More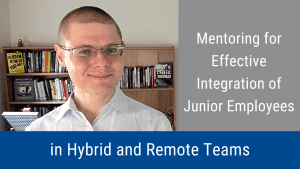 Remote mentoring is a best practice that offers a solution to one of the biggest challenges for hybrid and remote work: on-the-job training and integration of recently-hired staff. That's the key take-away message of this episode of the Wise Decision Maker Show, which describes mentoring for effective integration of junior employees in hybrid and remote teams.
Read More