Want to be a truly wise decision maker?
Worried over cognitive biases leading to business disasters?
Seek to address major threats and seize key opportunities?
Dr. Gleb Tsipursky and his team at Disaster Avoidance Experts empower leaders to avoid business disasters and make the most profitable decisions by using cutting-edge, research-based strategies. To learn more, contact us!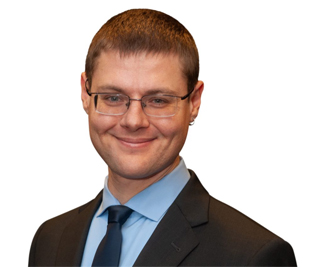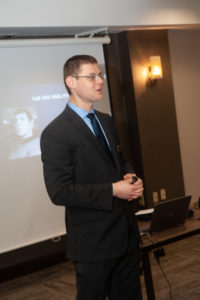 Known as the Disaster Avoidance Expert, Dr. Gleb Tsipursky has over 20 years of consulting, coaching, speaking, and training experience empowering leaders to avoid business disasters. He does so by helping leaders make the wisest and most profitable decisions through cutting-edge strategies grounded in behavioral economics and cognitive neuroscience. A best-selling author, he wrote Never Go With Your Gut, The Blindspots Between Us, and The Truth Seeker's Handbook. Dr. Tsipursky's cutting-edge thought leadership was featured in over 400 articles and 350 interviews in Fast Company, CBS News, Time, Scientific American, Psychology Today, The Conversation, Business Insider, The Chronicle of Philanthropy, Government Executive, Inc. Magazine, and elsewhere. Dr. Tsipursky also has a strong research and teaching background in behavioral economics and cognitive neuroscience with over 15 years in academia, including 7 years as a professor at the Ohio State University and before that a Fellow at the University of North Carolina-Chapel Hill.
Can you afford to be caught unprepared Forward-looking leaders hire Gleb as a consultant or as an executive coach before launching major new projects, to improve current processes and internal culture, and to avoid future catastrophes, as well as to rocket-boost their career. His keynotes and seminars have helped thousands of mid-size and large businesses and nonprofits protect their bottom lines through top-rated speeches that combine real-world case studies with groundbreaking research. To get the benefit of his experience and the team he leads, get in touch with us right now!
Video and written client testimonials about our speaking, training, and coaching services attest to our top-notch results.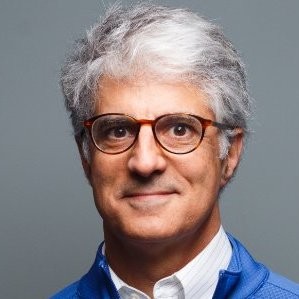 "Gleb made the presentation highly relevant with local case studies and topical recent events -- and by asking each audience member about the decision-making challenges they face, and then working with these examples."
Artie Isaac, Vistage Chair
for Central Ohio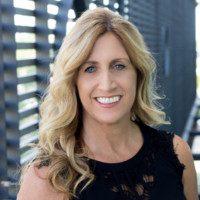 "We were dealing with a serious conflict between two team members about perceptions of broken trust and potential disclosure of confidential information... We are grateful for Gleb's insights into the emotional perspectives of the two team members, which made us better suited to deal with this situation, and retain a valuable employee."
Cindy C. Winters, Principal at Eagle Commercial Realty Services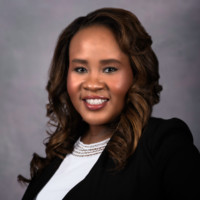 "If you are a company that is seeking a speaker to address cognitive biases that result in problematic behaviors impacting a company's bottom line, contact Gleb."
Babiya Polk, Aflac
Agent Team Leader
From dramatic growth in customer and employee satisfaction and retention to striking improvements in greatly reducing cost overruns and project failures, clients have protected their bottom line and gained many millions of dollars by working with Disaster Avoidance Experts.
Products and services to help you avoid business disasters using our cutting-edge proprietary methodology.
Don't delay, business disasters wait for no one! Take advantage of our expertise and experience today.
Passionate about helping organizations and leaders avoid disaster, we also aim to advance global flourishing. To that end, our staff volunteers their expertise and time and Disaster Avoidance Experts donates all of its profits to popularizing wise decision-making for a broad audience.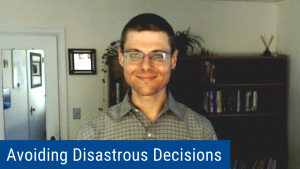 Avoiding Disastrous Decisions involves:
1) Deciding the decision criteria
2) Weighing importance of criteria
3) Grading your options using the criteria
4) Checking with your head and gut
5) Sticking to your choice
How can you make everyday decisions quickly? Answer 5 key questions: 1) What info do I need? 2) What cognitive biases might harm me? 3) What would a trusted adviser say? 4) How might this fail? 5) Why might I revise this decision? This episode of the "Wise Decision Maker Show" provides a videocast and podcast about these 5 key questions that you can use to ensure you make the best everyday decisions, in business and in life.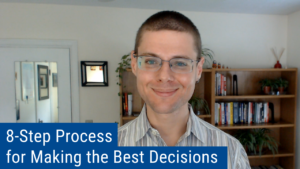 In order to make the best decisions, follow these decision-making process steps: 
1) Identify need for decision
2) Get relevant info
3) Decide goals
4) Develop criteria
5) Generate a few viable options
6) Weigh options
7) Implement decision
8) Revise implementation and decision as needed
Protect yourself from decision disasters and maximize success in business and other life areas by getting our Wise Decision Maker Guide every first and third Tuesday.
When you sign up, you'll immediately receive a free copy of our Assessment on Dangerous Judgment Errors in the Workplace to help everyone on your team avoid the unconscious cognitive biases that lead to workplace disasters.