Worried about losing your top clients and best employees?
Want to avoid cost overruns and project failures?
Frustrated by low employee productivity and engagement?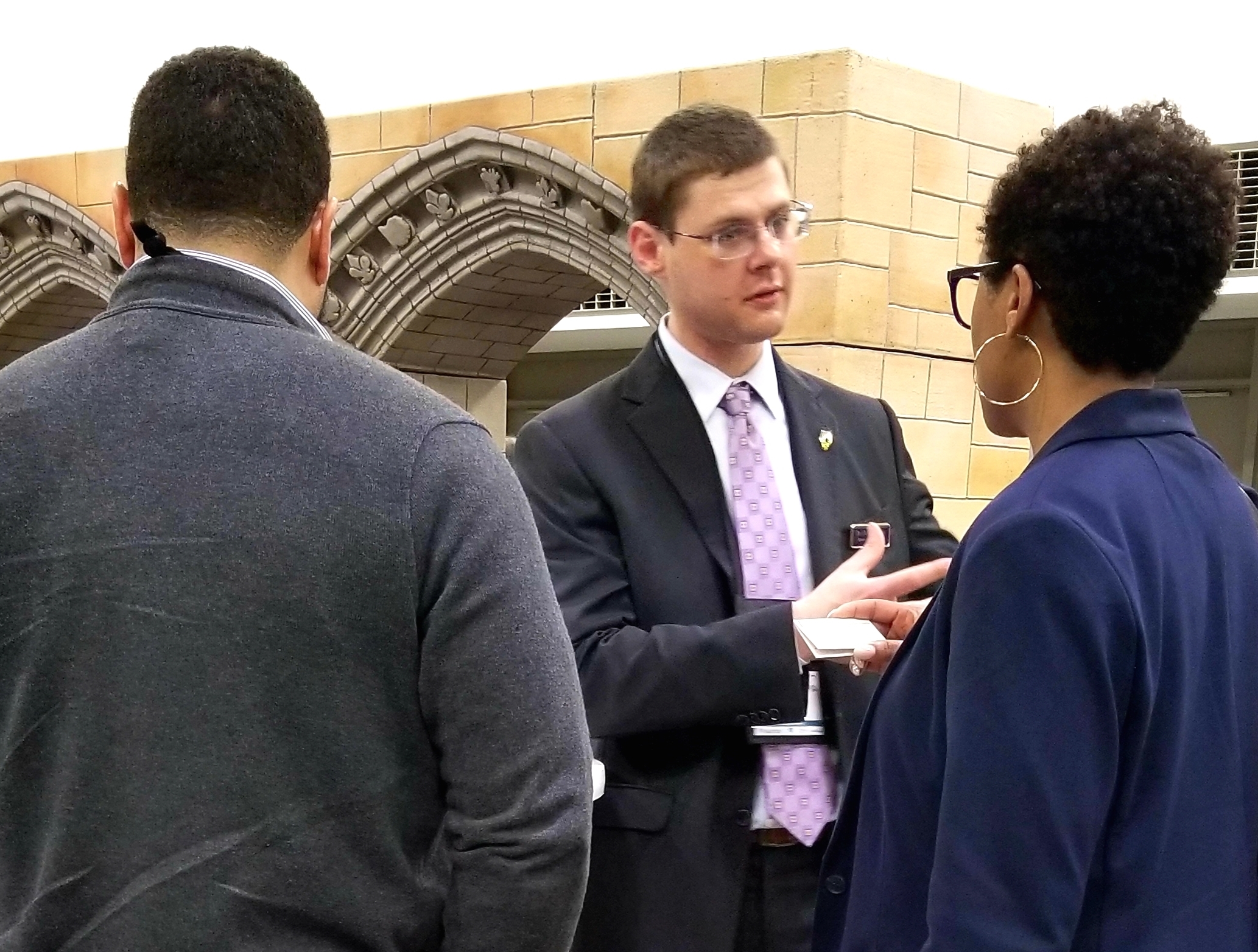 Forward-looking leaders and organizations rely on us to help them avoid these and many other business disasters and get ahead of the competition. 
Our competitive advantage is a proprietary methodology based on cutting-edge behavioral economics research on decision-making, emotional intelligence, and social intelligence, combined with over 35 years of combined consulting experience in the trenches by our staff. We dramatically improve the bottom line of our clients by helping them address potential threats, seize unexpected opportunities, and resolve persistent personnel problems.
We use our methodology to empower leaders and their organizations to validate effective processes and highlight problematic ones, work with you to develop pragmatic solutions that get buy-in from all levels of the organization, and oversee every step of implementing these solutions. Protect your bottom line - secure our services today.
Our Services Are Not For Everyone
Unlike consultants who tell you that they can solve any and all of your problems, we will honestly tell you that our services aren't for everyone. We excel at addressing situations that fall within this Assessment on Dangerous Judgment Errors in the Workplace. Take the assessment to see whether your organization's employees are unknowingly destroying profitability and threatening the organization's future, and let us know if we can help.
"EWI is an engineering services consulting firm. We contacted Gleb to acquire some insights in how to motivate scientific people to 'sell' themselves – a constant challenge of the business. Gleb used his researched-based approach to behavioral psychology to engage us in a conversation that provided several very helpful insights into how we communicate with our people. We were using far too much business-speak that was not connecting emotionally with our people. For example we have stopped using the word 'brand' and now use the word reputation – which resonates with scientists. So I have to say that one of the things Gleb said to me – I am not an engineer and have never been an engineer – but I work in human resources. And he started talking to me about emotions. My first response was: "engineers have emotions?" And he went on to teach me that engineers – scientists – although they like to think of themselves as rational animals, still are primarily driven like the rest of us by emotional thinking and emotional responses to language. Gleb has been an unexpected and practical resource for us."
---
Mark Matson, Vice President of Human Resources at EWI
"The Good Lab worked with Gleb to understand his philosophy and approach through his 4 key components to living with meaning and purpose. These 4 components were used as a framework in our innovation workshop, to identify new and massive commercial opportunities that could help people live with meaning and purpose. Gleb helped convey this framework in an accessible and engaging manner to our charity partners and industry experts, who responded well and used this framework to generate a multitude of ideas for commercial opportunities. Gleb's combination of scholarly expertise around meaning and purpose, and savvy in understanding how to tie people's needs and desires to commercial opportunities, was crucial to achieving our outcomes."
---
Laura Williams, Head of Front-End Innovation at the Good Lab
"We were dealing with a serious conflict between two team members about perceptions of broken trust and potential disclosure of confidential information. We turned to Disaster Avoidance Experts to consult with us on addressing this issue, with the intention of confronting the team members to investigate the disclosure of this information.
Gleb helped make us aware of the underlying emotional drivers of the two team members, particularly feelings of alienation, which would be worsened as a result of a confrontation, and potentially result in a valuable employee leaving. As a result of this consultation, we decided to move forward without a confrontation, instead focusing on addressing the feelings of alienation. We were glad that the employee who we were going to confront took it upon themselves to reach out to the other team member and mend fences, and now they're in a better place with each other.
We are grateful for Gleb's insights into the emotional perspectives of the two team members, which made us better suited to deal with this situation, and retain a valuable employee."
---
Cindy C. Winters, Principal at Eagle Commercial Realty Services
Motivating Engineers at Engineering Consulting Company
Diversity & Inclusion at Retail Clothing Chain
Improving Planning in School District
Preventing Costly Judgment Errors in a Financial Services Firm
Situation
After taking our Assessment on Dangerous Judgment Errors in the Workplace, the head of a department in a financial services firm recognized that his department was losing a substantial amount to costly mistakes due to staff making a series of judgment errors, especially in project implementation and execution.
Analysis
After conducting a needs analysis and a series of focus groups, we identified a series of judgment errors that caused systematic problems with project cost overruns and delays, insufficient preparation for challenges when launching new projects, and failure to cut losses and stop projects that were clearly ineffective. 
Intervention
The intervention combined education and policy changes, including training all staff how to recognize and address judgment errors and creating structures for staff to support each other and hold each other accountable for enacting these methods in their individual activities, among others.
Outcome
At the end of the six-month consulting project, staff showed a 26% improvement in scores on the assessment. Over the next year, the department realized direct cost savings of $2.2 million, and the department head estimated that the additional money freed up for investing into more effective projects resulted in a gain of $900,000. The department's total annualized gain of $3.1 million was expected to continue in future years.
Getting Software Engineers to Sell Services and Provide Outstanding Customer Support
Situation
A company providing a range of B2B software solutions wanted its software engineers to do more to sell the company's services and to provide customer service after the sale, but their efforts to motivate and incentivize the engineers failed to move the needle. 
Analysis
After interviewing and observing the software engineers, we found that doing sales and customer service was not emotionally rewarding for them, while they found writing code and solving technical problems to be the most fulfilling areas of their work. We also discovered that many of the software engineers are driven by their desire for positive reputation outside the company and social status through peer recognition from fellow engineers within the company.
Intervention
We used research-based emotional and social intelligence strategies to help the client align employee incentives with organizational priorities and to motivate software engineers to engage in sales and customer service. The strategies included changing messaging to software engineers around selling the company's services and recognizing those who excelled in customer service, among others.
Outcome
Over the course of 15 months the firm more than doubled their internal indicators of software engineers' involvement in sales and customer service. These changes resulted in an increase in customer inquiries of over 28 percent, about 24 percent more sales volume, and a boost of more than 26 percent in current customer satisfaction. The Marketing VP estimated that over these 15 months, the company gained at least $11.8 million as a result of this intervention.
Improving Decision-Making in an Auto Original Equipment Manufacturer
Situation
A unit within an auto original equipment manufacturer had a tendency to make decisions very slowly in comparison to other units. Even worse, the outcomes of decisions were poor in comparison to other units of similar size. This negatively impacted the performance of this unit, and thus the whole company.
Analysis
Disaster Avoidance Experts was asked to evaluate the situation, and our observation of team decision-making and interviews with stakeholders revealed a series of flawed decision-making patterns. First, employees within this unit suffered from information bias, the tendency to seek much more information than needed before making  decisions, which slowed decision-making to a crawl and hindered delivery of outcomes. Second, they tended to fall into planning fallacy, a flawed pattern of thinking and feeling where we assume that all of our plans would go perfectly and do not build in extra resources of money and time to address unforeseen events. These two issues built on each other, with plans going wrong and leading managers to seek even more information when making future decisions to help avoid failures, instead of seeking only sufficient information to make the decision and building in additional resources to deal with unexpected events.
Intervention
After identifying these problems, we collaborated with the unit's senior management to optimize their decision-making processes to account for these errors. We taught managers methods that addressed the planning fallacy through comparing future decisions to previous ones and implementing the "Failure Proofing" technique, a research-based strategy to avoid project failure.
Outcome
As a result, over the next 18 months the unit made up over 30 percent of the gap in performance it had to similar departments of its size. The improvement was estimated to have brought the company over $1.7 million in net profits.
Is your organization leaving money on the table by failing to see and address potential threats, notice and seize unexpected opportunities, or not resolving persistent personnel problems?
We can help – email or call us today!