What is the Wise Decision Maker Guide?
The Wise Decision Maker Guide (WDMG) empowers you with critical ongoing knowledge, strategies, and skills.
Every first and third Tuesday you'll get emails that are packed with valuable information to help you protect yourself and those you care about from decision disasters and maximize success in business and other life areas.
These resources, developed by me (Dr. Gleb Tsipursky) and my team at Disaster Avoidance Experts (DAE), focus on defeating the dangerous judgment errors that cognitive neuroscientists and behavioral economists like myself call cognitive biases, to help you make the wisest and most profitable decisions. These resources come in a number of formats, including the Wise Decision Maker Blog, the Wise Decision Maker Show Podcast, and the Wise Decision Maker Show Videocast, along with books, manuals, assessments, media packages, and online courses.
The Wise Decision Maker Guide delivers this top-notch content to your inbox in the form of twice-a-month emails packed with valuable information. If you're registered for the WDMG, you'll get these emails every first and third Tuesday in your inbox, so check your Spam or Promotions folder if you didn't get them those days and times. 
Addressing cognitive biases is a critically important form of mental fitness. Engaging with the Wise Decision Maker Guide twice a month is the equivalent of doing exercises for your mind, just like doing physical exercises to ensure physical fitness. Consider joining the Wise Decision Maker Movement LinkedIn group, where others like yourself boost their mental fitness by exploring the latest strategies to make the best decisions, as well as how to adapt such strategies to their business and other life areas.
In addition to the twice-monthly content-rich WDMG emails, you also get access to occasional announcements of new resources, products, and services, as well as updates to current ones. The updates to current resources occur mainly when new scholarship overturns older findings, since my offerings draw on cutting-edge research that sometimes shows that our older understandings were incorrect and need to be updated with more recent research.
Now, you might be asking why you should trust my experience to help protect you from anything. I'm not hiding who I am. Here's my bio, describing my expertise and background as a best-selling author, coach, consultant, speaker and trainer, civic activist, scholar, and thought leader on defeating dangerous judgment errors to prevent disasters and maximize success in business and elsewhere. In case you want to know what I look like, here's a photo from an opening keynote I gave.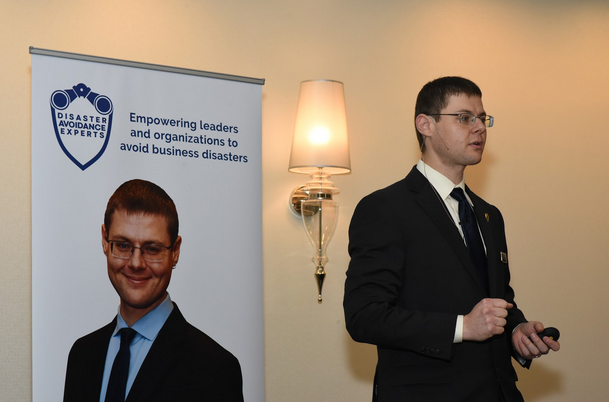 Yes, I know I look young: my parents gave me great genes. That's why I'm including a public speaking photo, since some folks have trouble believing I give keynotes. Here's a video in case you want to see what those are like.
What are some examples of the content in the Wise Decision Maker Guide?
Below are the most important pieces of content from the WDMG (to be read in the following order):
Also make sure to check out my book, Never Go With Your Gut: How Pioneering Leaders Make the Best Decisions and Avoid Business Disasters, which conveys the most important skills of making the wisest decisions and avoiding business disasters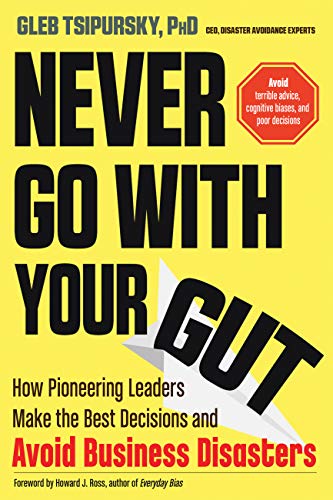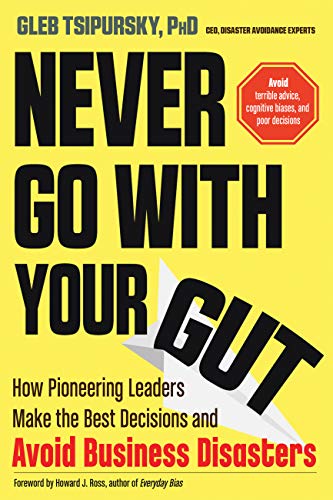 How can I get the Wise Decision Maker Guide?
If for some reason you aren't signed up yet, please put in your contact info below. When you sign up, you'll immediately receive a free copy of my Assessment on Dangerous Judgment Errors in the Workplace to help both yourself and everyone on your team avoid the unconscious cognitive biases that lead to business decision disasters.