Books by Dr. Gleb Tsipursky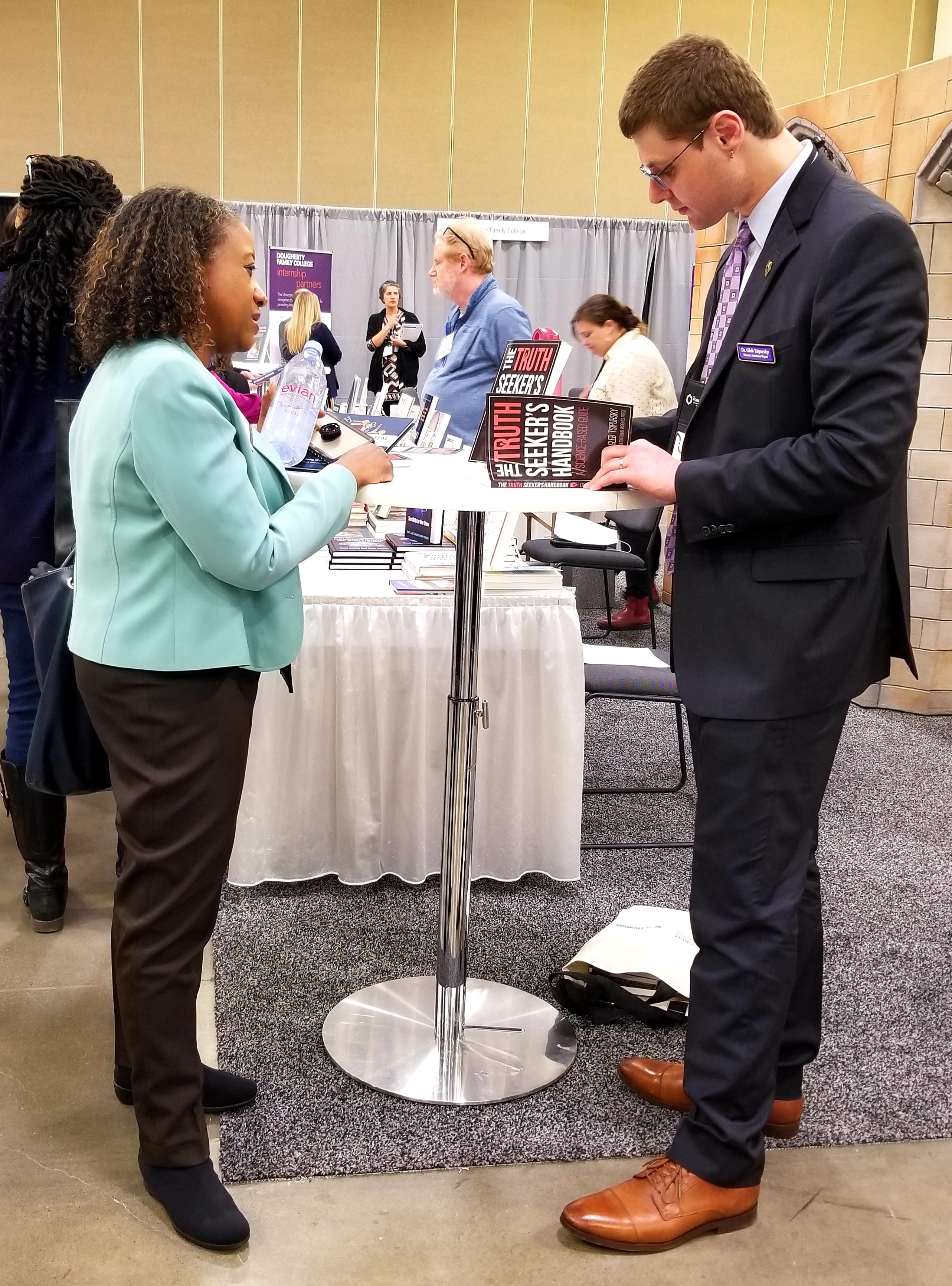 Resilience:
Adapt and Plan for the New Abnormal of the COVID-19 Coronavirus Pandemic
Dr. Tsipursky has no crystal ball; as a behavioral economist and cognitive neuroscientist, his expertise is in recognizing the blindspots in our nature – cognitive biases – that lead us to misperceive reality and make disastrous errors in our decisionmaking. These errors are costing lives and ruining livelihoods. Please make use of the practical advice he shares in this concise and practical guide. They will help keep you safe, and enable you to plan for your future in "the new abnormal."
- Tim Ward, publisher of Changemakers Books, CEO of Intermedia Communications Training, and author of nine books, including The Master Communicator's Handbook and Resilience: Virtually Speaking: Communicating at a Distance
COVID-19 has demonstrated clearly that businesses, nonprofits, individuals, and governments are terrible at dealing effectively with large-scale disasters that take the form of slow-moving train-wrecks. Using cutting-edge research in cognitive neuroscience and behavioral economics on dangerous judgement errors (cognitive biases), this book first explains why we respond so poorly to slow-moving, high-impact, and long-term crises. Next, the book shares research-based strategies for how organizations and individuals can adapt effectively to the new abnormal of the COVID-19 pandemic and similar disasters. Finally, it shows how to develop an effective strategic plan and make the best major decisions in the context of the uncertainty and ambiguity brought about by COVID-19 and other slow-moving large-scale catastrophes. Gleb Tsipursky combines research-based strategies with real-life stories from his business and nonprofit clients as they adapt to the pandemic.
This book is part of the Resilience Series by Changemakers Books, an intensive, collaborative effort in response to the 2020 coronavirus epidemic. Each volume offers expert advice for developing the practical, emotional and spiritual skills that you can master to become more resilient in a time of crisis.
Never Go With Your Gut:
How Pioneering Leaders Make the Best Decisions and Avoid Business Disasters
"Before you find yourself about to make another gut-based decision that will surely end badly you must take the time to read this book. It will save you from yourself!"
~ Leonard A. Schlesinger, PhD, Vice Chairman and COO Emeritus at Limited Brands, Baker Foundation Professor at Harvard Business School, President Emeritus of Babson College, and bestselling author of Just Start
What brings down a business? Whether minor mishaps — like excessive team conflict, or major calamities — like those that threaten bankruptcy, nothing drives a business toward disaster as fast as poor decision making. Behavioral economics and cognitive neuroscience studies reveal that our flawed mental patterns — what scholars call cognitive biases — trigger the poor decisions at the root of countless business disasters. And that traditional advice to "go with your gut" is actually a strategic error that costs organizations and careers. 
Take Elon Musk's infamous tweet in 2018 about taking Tesla private — causing a massive shakeup and stock plunge. Enron leaders chose to use illegal accounting practices — a scandal that ultimately shuttered the former giant. Boeing made terrible decisions to cover up problems and rush production of the 737 Max. In so many cases, gut-based leadership extracts a steep price. Leaders today need clear guardrails to stay on track and make the best decisions. They need effective tools to get free of the cognitive biases distorting clear-headed strategy.
Combining practical case studies with cutting-edge research, leadership and decision-making expert Dr. Gleb Tsipursky debunks the myth of leading by instinct and provides powerful tactics to avoid business disasters in his new book. Never Go With Your Gut: How Pioneering Leaders Make the Best Decisions and Avoid Business Disasters (Career Press, November 1, 2019) is the first book to focus on cognitive biases in business leadership, revealing how we can overcome these dangerous judgment errors effectively, and revealing the counterintuitive secret to the success of pioneering leaders and organizations. 
Readers will learn:
How top leaders and organizations overcome cognitive biases 

Which best practices help organizations avert catastrophe 

How to adapt proven strategies into any business context

Why to steer clear of traditional business assessments like SWOT 

How survivorship bias distorts how leaders assess failure and success.

Why gut instinct extracts its highest toll at the top levels of leadership
Never Go With Your Gut shows leaders how to improve their business decision-making in easy but essential steps, relying on data and evidence over emotions. It builds a practical framework for dismantling the traps of bias, bad advice and skewed judgment. Filled with real-world examples and compelling research, the book exposes the limitations of leading on instinct, empowering leaders of any organization to make the decisions that sustain success.
The Blindspots Between Us:
How to Overcome Unconscious Cognitive Bias & Build Better Relationships
The Blindspots Between Us offers science-based strategies that anyone can adopt immediately to address the problems caused by our relationships because of cognitive biases, helping their relationships not only survive but thrive. If you want your relationships to flourish, make sure to get this outstanding book!
~ Scott Barry Kaufman, PhD, is the Scientific Director of The Imagination Institute at the University of Pennsylvania, the bestselling author or editor of 8 books including Ungifted and Wired to Create, hosts "The Psychology Podcast," and writes the column "Beautiful Minds" for Scientific American
We all want positive, productive, and genuine relationships—whether it's with our co-workers, family, friends, peers, or romantic partners. And yet, time and time again, we all seem to make the same thinking errors that threaten or sabotage these relationships. These errors are called cognitive biases, and they happen when our brain attempts to simplify information by making assumptions.
Grounded in evidence-based cognitive behavioral therapy (CBT), The Blindspots Between Us: How to Overcome Unconscious Cognitive Bias & Build Better Relationships reveals the most common "hidden" cognitive biases that blind us to the truth, and which lead to the misunderstandings that damage our relationships. With this guide, you'll learn key skills to help you debias—to stop, pause, and objectively observe situations before jumping to conclusions about others' motives. You'll also learn to consider other people's points of view and past experiences before rushing to judgment and potentially undermining your relationships.
Being a human is hard. None of us are perfect, and we all have our blindspots that can get in the way of building the relationships we really and truly want, deep down. This much-needed book will help you identify your own mental blindspots, and move beyond them for better relationships—and a better world.
The Truth-Seeker's Handbook:
A Science-Based Guide
How do you know whether something is true? How do you convince others to believe the facts? Research in cognitive neuroscience and behavioral economics shows that we often make dangerous judgment errors, what scholars call cognitive biases.
These mental blindspots cause us to believe comfortable lies over inconvenient truths. Such errors leave us vulnerable to making the wrong decisions based on false beliefs. These poor choices lead to disastrous consequences for our business, personal lives, relationships, and civic engagement.
Fortunately, scientists have uncovered many useful strategies for overcoming our mental flaws. The Truth-Seeker's Handbook: A Science-Based Guide presents a variety of research-based tools for ensuring that our beliefs are aligned with reality.
With examples from daily life and an engaging style, The Truth-Seeker's Handbook will provide you with the skills to avoid cognitive biases and help others to do so. Using these strategies, you will prevent disasters and maximize success for yourself, those you care about, your organization, and our society.