Governments Lead the Way in Embracing Flexible Work
4

min read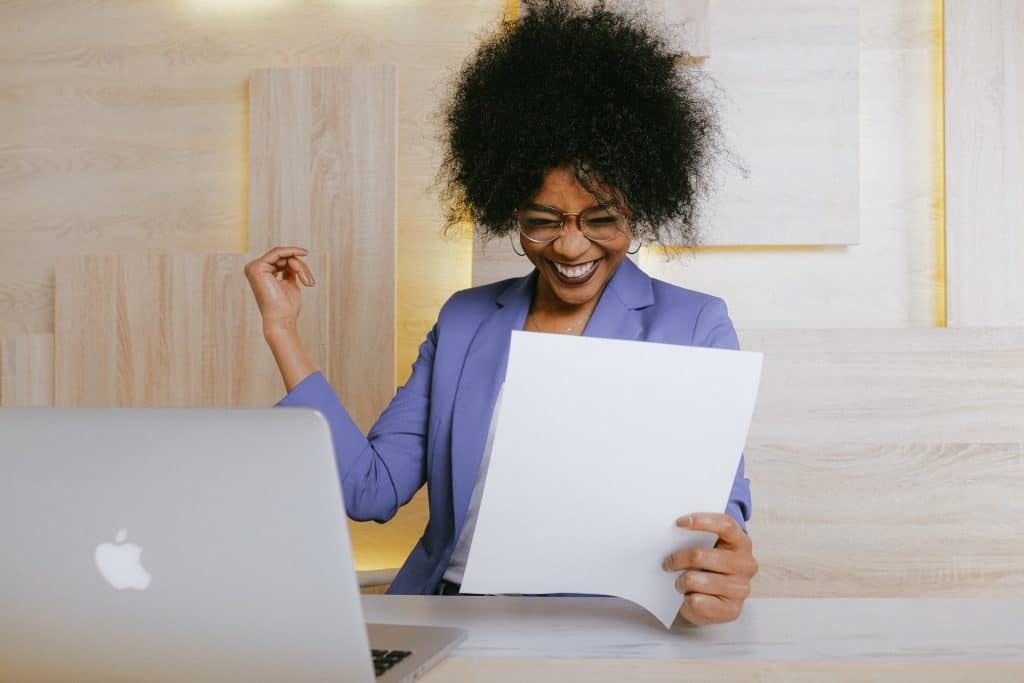 It's a sign of major disruption when governments are ahead of the curve compared to major companies, but that's exactly what's happening with hybrid work. Flexibility has become a cornerstone of the modern public sector workplace, as we can see from recent federal government negotiations with workers and New York City's agreement with its largest municipal union. It's clear that flexibility is more important than ever, and private companies would do well to take notice and implement a data-driven, employee-centric approach to hybrid work.
The Federal Government's Stance on Remote Work
The negotiations between the Public Service Alliance of Canada (PSAC) and the Canadian federal government emphasized the importance of remote work. The government agreed to review remote work arrangements on a case-by-case basis, moving away from a "one-size-fits-all" policy. This outcome demonstrates a commitment to tailoring work arrangements to the needs of individual employees.
In turn, the US federal government has recently asked agencies to evaluate how to strike a balance between increasing in-person work where necessary, while still ensuring remote work flexibilities. That balanced approach – focusing on in-person work only where necessary – aligns with the new case-by-case approach of the Canadian government, and reflects the US government's negotiations with the American Federation of Government Employees (AFGE) union. It goes against the top-down, one-size-fits-all, command-and-control policies of companies like Amazon, Starbucks, Disney, Apple, and many others.
This progressive approach to remote work signals a significant shift that could impact the private sector. Companies looking to stay competitive should pay close attention to these developments, as the federal government's policies often serve as a bellwether for the broader labor market.
New York City Embraces Flexibility
In a move that echoes the federal government's actions, New York City Mayor Eric Adams announced a tentative contract agreement with District Council 37 (DC 37), the city's largest municipal union. This agreement includes a plan to allow some non-essential city employees to work remotely starting in June, with a "flexible work committee" established to oversee the pilot program.
The contract reflects a shift in Mayor Adams' position on hybrid work. Previously an advocate for strict return-to-office policies, Adams acknowledged the need for flexibility in the face of high vacancy rates and increased demand for hybrid work opportunities. This decision by New York City, a global business hub, sends a clear message: flexibility is the future of work, and organizations must adapt to stay relevant.
A Lesson for the Private Sector
Both the two federal governments and New York City's actions serve as valuable lessons for private companies. As the world of work continues to evolve, embracing flexibility isn't just a perk—it's a necessity.
First, flexibility boosts employee satisfaction and morale. As demonstrated by the negotiations with PSAC, AFGE, and DC 37, workers increasingly value the ability to work remotely or on a hybrid schedule. Companies that accommodate these preferences will find it easier to attract and retain top talent.
Second, flexibility leads to increased productivity. Studies have shown that employees working in a hybrid or remote environment are more productive than their office-bound counterparts. By allowing workers to choose where and when they work, companies can capitalize on this increased efficiency.
Finally, flexibility promotes inclusivity. Remote and hybrid work arrangements can help level the playing field for employees who may face barriers in traditional office settings, such as those with disabilities or caregiving responsibilities. By fostering a more inclusive workplace, companies stand to benefit from a diverse range of perspectives and ideas.
The Private Sector's Path to Flexibility
As the public sector continues to champion flexibility, the private sector must follow suit to keep pace with these changes. Companies that embrace a flexible work environment will position themselves as forward-thinking and desirable employers. Here are some steps for private organizations looking to adopt a more flexible work culture:
Assess the landscape: Identify positions and roles within your organization that can be performed remotely or on a hybrid basis without compromising productivity. Evaluate the feasibility of incorporating flexible work options and the necessary tools and infrastructure to support this shift.
Establish guidelines: Develop clear guidelines and expectations for employees working remotely or on a hybrid schedule. This includes communication protocols, performance metrics, and procedures for requesting and approving flexible work arrangements.
Invest in technology: Ensure employees have access to the necessary tools and technology to work effectively from anywhere. This includes video conferencing software, secure remote access, and cloud-based collaboration tools.
Foster a culture of trust: Empower employees to manage their own schedules and workloads, and trust them to deliver results. Encourage open communication, feedback, and transparency to build trust and maintain strong working relationships.
Monitor and adapt: Regularly review and assess the success of your flexible work policies, making adjustments as needed. Solicit feedback from employees to identify areas for improvement and potential roadblocks.
The Ripple Effect of Flexibility
As governments pave the way for flexible work, the private sector must follow their lead or risk losing out on top talent. The benefits of embracing flexibility are numerous: increased employee satisfaction, improved productivity, and a more inclusive workplace. By adopting flexible work policies, companies not only enhance their internal operations but also contribute to a broader cultural shift that values work-life balance and well-being.
Indeed, the ripple effect of flexibility is far-reaching. As more organizations adopt flexible work practices, cities and local communities may experience reduced traffic congestion, improved air quality, and decreased demand for office space, leading to a more sustainable and resilient urban environment. Moreover, the widespread adoption of flexible work policies can help address social issues such as gender inequality, as they enable more equal participation in the workforce.
A Flexible Future Awaits
The union negotiations of the two federal governments and New York City demonstrate the growing importance of flexibility in the workplace. As the world continues to grapple with the ongoing pandemic and its lasting effects, the demand for flexible work arrangements is only expected to grow.
By learning from the public sector's example, private companies can stay ahead of the curve and capitalize on the benefits of a flexible work environment. As we move forward, the key to success lies in adaptability and a willingness to embrace change. The future is flexible, and it's time for organizations to rise to the occasion.
Key Take-Away
Governments are leading the way in embracing flexible work, emphasizing its importance for employee satisfaction, productivity, and inclusivity. Private companies must adapt to this shift to attract top talent and stay relevant… Click To Tweet
Image credit: Anna Shvets/Pexels
---
Dr. Gleb Tsipursky was lauded as "Office Whisperer" and "Hybrid Expert" by The New York Times for helping leaders use hybrid work to improve retention and productivity while cutting costs. He serves as the CEO of the boutique future-of-work consultancy Disaster Avoidance Experts. Dr. Gleb wrote the first book on returning to the office and leading hybrid teams after the pandemic, his best-seller Returning to the Office and Leading Hybrid and Remote Teams: A Manual on Benchmarking to Best Practices for Competitive Advantage (Intentional Insights, 2021). He authored seven books in total, and is best know for his global bestseller, Never Go With Your Gut: How Pioneering Leaders Make the Best Decisions and Avoid Business Disasters (Career Press, 2019). His cutting-edge thought leadership was featured in over 650 articles and 550 interviews in Harvard Business Review, Forbes, Inc. Magazine, USA Today, CBS News, Fox News, Time, Business Insider, Fortune, and elsewhere. His writing was translated into Chinese, Korean, German, Russian, Polish, Spanish, French, and other languages. His expertise comes from over 20 years of consulting, coaching, and speaking and training for Fortune 500 companies from Aflac to Xerox. It also comes from over 15 years in academia as a behavioral scientist, with 8 years as a lecturer at UNC-Chapel Hill and 7 years as a professor at Ohio State. A proud Ukrainian American, Dr. Gleb lives in Columbus, Ohio. In his free time, he makes sure to spend abundant quality time with his wife to avoid his personal life turning into a disaster. Contact him at Gleb[at]DisasterAvoidanceExperts[dot]com, follow him on LinkedIn @dr-gleb-tsipursky, Twitter @gleb_tsipursky, Instagram @dr_gleb_tsipursky, Facebook @DrGlebTsipursky, Medium @dr_gleb_tsipursky, YouTube, and RSS, and get a free copy of the Assessment on Dangerous Judgment Errors in the Workplace by signing up for the free Wise Decision Maker Course at https://disasteravoidanceexperts.com/newsletter/.