3 Steps to an Intentional Life
2

min read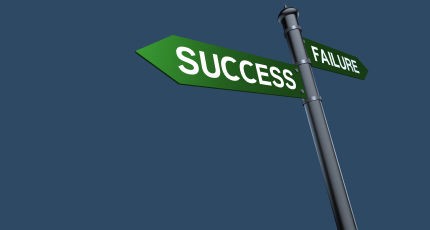 Are you getting all you want? Are you achieving all of your goals and succeeding in life? Are you living a fully intentional life?
If you are, I salute you. I can't make the same claim. To live a more intentional life, I constantly strive to gain greater agency, the quality of living intentionally.
In doing that, it helps to take the following three steps: evaluate reality clearly, make effective decisions, and achieve your goals.
Step 1: Evaluate Reality Clearly
What does it mean to evaluate your reality clearly? That means gaining a deep understanding of your external environment — your immediate surroundings, your social circle, your career, and anything else of relevance. That also means your own internal environment — your patterns of feeling, thinking, and behaving.
Four factors obstruct our ability to evaluate reality clearly:
Social prescriptions about appropriate ways of perceiving reality.
Cached thoughts based on our previous experiences that lead us astray.
Thinking errors that our brain makes due to faulty wiring.
Finally, an emotional reluctance to face the truth of reality when that requires changing our minds and updating our beliefs based on new information.
Learning about and watching out for these challenges in a systematic manner improves our decision-making.
Step 2: Make Effective Decisions
Next, you want to make effective decisions about how to reach your goals. Consider your options, based on your knowledge of your outer and inner environment. Be aware that you can change both your external surroundings, and your own thoughts, feelings, and behaviors, to help you to get what you want in life.
Evaluate the various paths available to you, assess the probability that each path will get you to your goals. Then make a plan for how to proceed, and take the path that seems best suited to go where you want.
Step 3: Achieve Your Goals
Finally, implement the decisions you made and travel along the path. Remember, you will usually encounter some unknown obstacles on your road to what you want. Be excited about getting feedback from your environment and learning about better paths forward.
Take the opportunity to change your path if a new one opens up that seems better suited to help you meet your goals. Be open to changing your very goals themselves based on what you learn.
As you can imagine, these things are easy to say, but hard to do. It's very helpful to get support along the way, through learning about strategies oriented toward this purpose. However, above all, it takes your own commitment to the goal of gaining greater agency over your life and living intentionally to succeed in life.
Key Takeaway
To live a truly intentional life, make sure to take these three steps: 1) Evaluate Reality Clearly; 2) Make Effective Decisions; 3) Achieve Your Goals —>

Click to Tweet
— –
Bio: Known as the Disaster Avoidance Expert, Dr. Gleb Tsipursky authored the national bestseller on avoiding professional and personal disasters, The Truth Seeker's Handbook: A Science-Based Guide, and you can pre-order his new book, Never Go With Your Gut: How Pioneering Leaders Make the Best Decisions and Avoid Business Disasters. Tsipursky's cutting-edge thought leadership was featured in over 400 articles he published and over 350 interviews he gave to popular venues that include Fast Company, CBS News, Time, Scientific American, Psychology Today, The Conversation, Business Insider, Government Executive, Inc. Magazine, and many others. He has over 20 years of experience dramatically empowering leaders to avoid business disasters as the CEO of the boutique consulting and training firm Disaster Avoidance Experts. Tsipursky also has a strong research and teaching background in behavioral economics and neuroscience with over 15 years in academia, including 7 years as a professor at the Ohio State University, with dozens of peer-reviewed academic publications. A highly in-demand international speaker, Tsipursky has over two decades of professional speaking experience across North America, Europe, and Australia, gets top marks from audiences, and has many speaking videos. Visit his website DisasterAvoidanceExperts.com, subscribe to his monthly Disaster Avoidance Tips, email him at gleb[at]disasteravoidanceexperts[dot]com, follow him on Twitter @gleb_tsipursky, on Instagram @dr_gleb_tsipursky, on Facebook DrGlebTsipursky, and on LinkedIn Dr. Gleb Tsipursky.